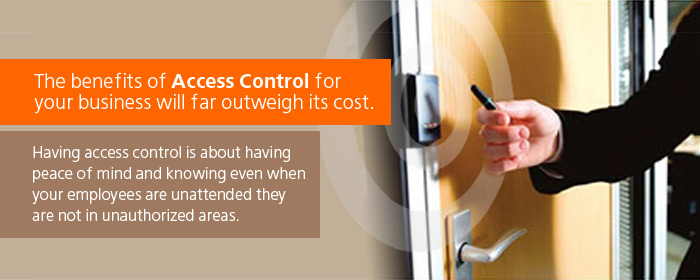 ACCESS SYSTEMS




From enterprise-wide security management to small and mid-size access control, CND Protection has a choice of Access Systems, giving you the freedom to design a solution that truly matches your needs. Regardless of the complexity of your environment, these Access Systems are easy to install and easy to use. Scalable. Reliable. Intuitive. Access System ensures that security personnel can easily access and respond effectively to events. The systems are designed to grow as your requirements expand.
STAND ALONE ACCESS CONTROL




With a broad selection of Access Control Devices and accessories, we have a solution for your specific environment. Our electronic keypads are being used today at thousands of companies throughout the world for standalone operations. Regardless of the application or your requirements, we have the style and functionality to meet most needs, either indoor, outdoor, extreme weather environments, illuminated, vandal resistant, Wieland output, or many other performance considerations.
TCP/IP based access control systems by Cobra




Cobra Controls understands the need for cost effective high quality security in today's economic atmosphere. They also understand that nearly all users will require systems ready for an IT environment. The new ACP-T series controllers and software offer a cost effective solution that will fit into even the most prudent budgets
ACP-T series access control system panels
The Cobra Controls ACP-T series door controllers are designed for today's access control needs within an IT environment. TCP/IP capability is included in all of the ACP-T series controllers. Cobra's controllers use NON PROPRIETARY readers and inputs based on the industry standard Wiegand 26 bit format. With Cobra .NET based software you can connect an unlimited number of 1, 2, and 4 door controllers to one system. The controllers automatically adjust bandwidth consumption based on demand of the existing network.
Each ACP-T series control panel is capable of expansion of 1 emergency unlock input and 4 outputs fully programmable within the Cobra .NET access control software suite via the optional ACP-1x4 Expander Module. These are in addition to the included request to exit inputs and door status monitor inputs on each of the ACP series control panels - one for each door on the control panel.
Access control security software
| | |
| --- | --- |
| | The functionality of Cobra Controls .NET based access control software and hardware fills 100% of the needs for about 90%-95% of all companies, organizations, military, or government agencies. Unlimited number of controllers, unlimited number of doors, and more than 60,000 users can be used in our security software. Registered users of the software will have an option to be notified when new training screencasts, videos, and new versions of the software are available for update. |
Proximity Readers, Biometric Reader, and Proximity Cards
| | |
| --- | --- |
| | TCobra Controls offers access control security proximity readers and biometric readers that seamlessly integrate with the ACP series access control panels. Other access control systems using the industry standard 26 bit Wiegand communication format can use these universal readers. Navigate to our proximity readers and cards section to find out about current HID compatibility. Cobra Controls products use the industry standard Wiegand 26-bit communication format for all of controllers and readers making the system completely NON proprietary. |


1755 Wittington Place #150
Farmers Branch, TX 75234
Tel. 972.247.2270
Fax. 972.247.2271
TX License #: B14107
&copy 2012 All Rights Reserved. Assured Digital Systems, Inc.